We're here to make your home look as good as new, and maintain the integrity and effectiveness of the roof and gutter system.
Here in the Pacific Northwest, our wet and soggy winters can take a toll on our homes. What's more, our beautiful tree-lined streets can wreak havoc on our roofs and gutters, compromising their effectiveness.
That's where we come in.
Moss Busters offers the best roof cleaning, gutter cleaning, moss control, and pressure washing in the Portland area, from Hillsboro to Gresham and Wilsonville to Vancouver. We use professional tuck-mounted equipment and methods that leave minimal to no environmental impact. We guarantee the highest quality service and your complete satisfaction and we do not take payment unless you are completely satisfied with our work. We are a small company and our select group of technicians are very well trained, taking pride in their work, making them the best guys in the industry.
Although our rates are competitive, don't just compare prices when deciding who to hire.
When hiring a company for any home service you'll want to check the license, bond, and insurance but it's also just as important to compare reputation and track record. Moss Busters has been awarded several super service awards from Angie's List and is proud to have five stars on Yelp. We are proud to say that we have no CCB or BBB complaints, and an A+ rating. Although our prices are not always lowest, we do believe we offer the best value, service and results.
We offer flexible payment options, just ask!
It's Gutter Cleaning Season in Portland!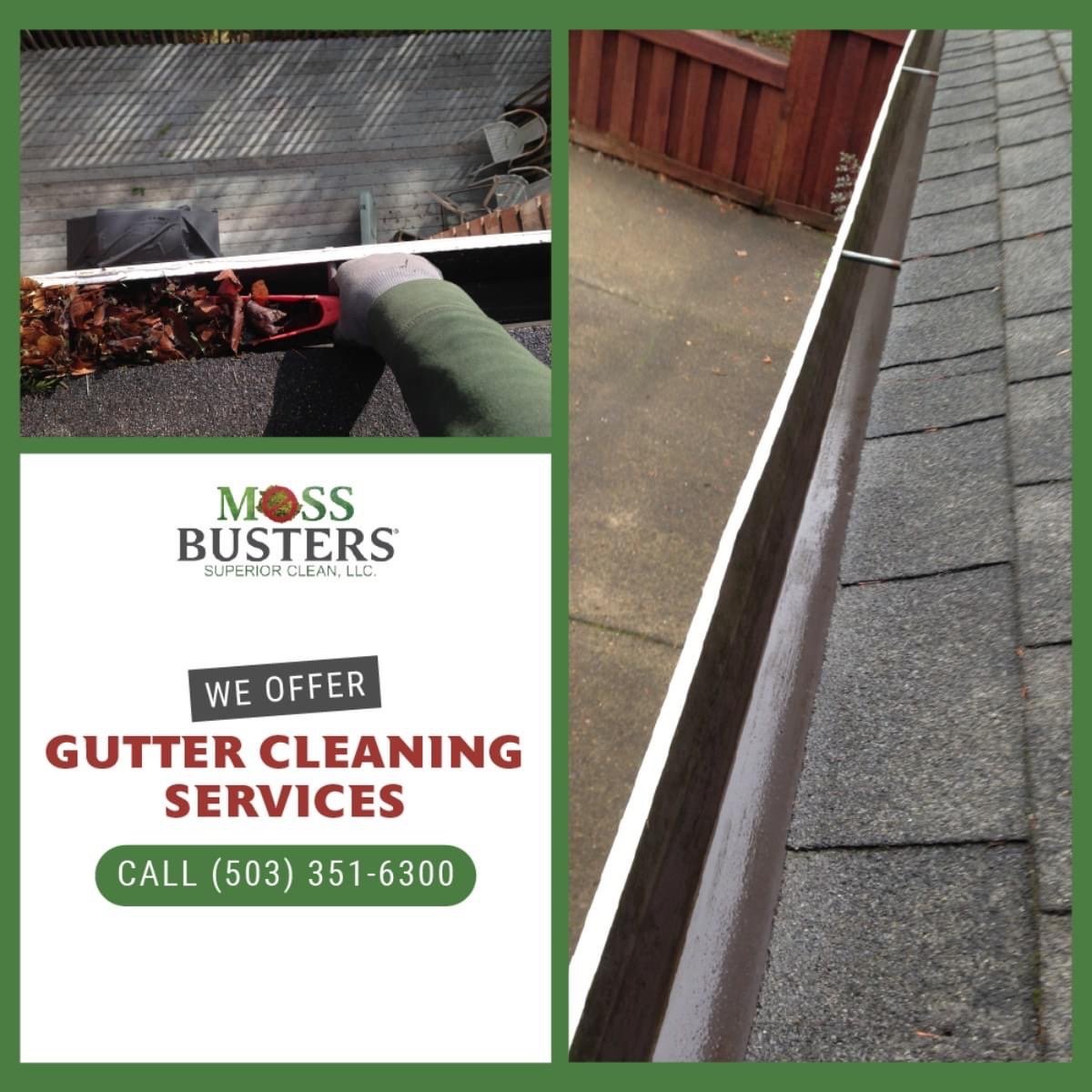 Contact Moss Busters for a free quote for your moss removal, roof & gutter cleaning, and pressure washing needs in the Portland area!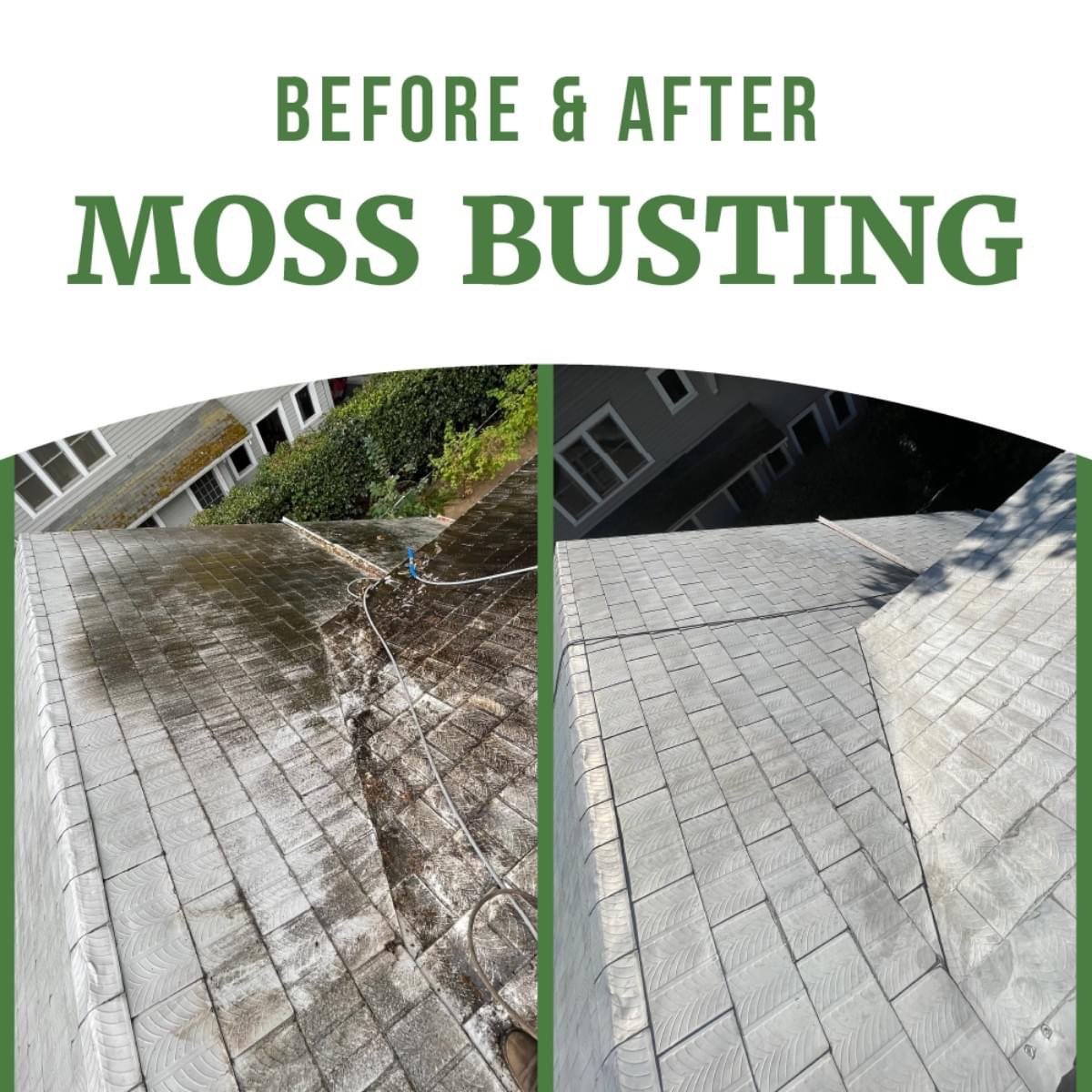 See your roof, driveway, or patio come back to life!
Moss Busters provided excellent service. The bid was reasonable, the service was done right, and the people who did the estimate and work were prompt, friendly, polite, and patient in responding to my concerns. My roof looks great!
Roxanne H. - SE Portland
The Moss Busters crew showed up on time and did a great job. They used special shoes made to reduce wear and tear on the roof as well as having stabilizers on their ladders so they didn't just lean the ladders on the gutters. I definitely will hire them again.
Mark G - West Linn
Excellent job! The crew took the time to move sensitive plants and adequately protected everything while the work was being done. The clean-up was especially well done.
Virginia T - Happy Valley
Vitaliy and his crew were very professional and personable from start to finish. They communicated with me throughout the process. It is evident that Moss Busters takes pride in its work all the way through to completion. My roof looks brand new!
Kristy M - NW Portland
Moss Busters did a wonderful job. They are fast, efficient, and all their work is extremely well done ... my roof never looked better. Add to that, they are also prompt, polite, and good humored ... it's a joy doing business with them!
Sara W. - SE Portland
Moss Busters always does a great job of spiffing up my home. Not only did my house look great on the outside, but a few weeks later they took care of my parents' roof as well. They are very professional and do excellent work!
Jacob M - Clackamas
Outstanding. As my husband and I drove up to our house, we were dazzled. It is a 20 year old house, but after Moss Busters' work, it looks like it was built yesterday. And the pride we feel in our home again is priceless.
Susie N - Clackamas
I would DEFINITELY recommend using Moss Busters. The were prompt with a quote, when I had questions, Vitaliy answered them all. When I scheduled the service, they gave me an exact date and time range AND SHOWED UP!!! Will definitely use again when we need our roof cleaned next year!
Jo Anne P - SW Portland
It wasn't cheap, but the quality of the work was outstanding, and they got everything done within a couple hours. I have already recommended them to neighbors.
Kyle E - SE Portland
We couldn't be more pleased. We highly recommend Vitaliy to all our friends and neighbors now. We look forward to working with him again in the near future to get our driveway, sidewalk, walkways and patio cleaned.
Max K - Lake Oswego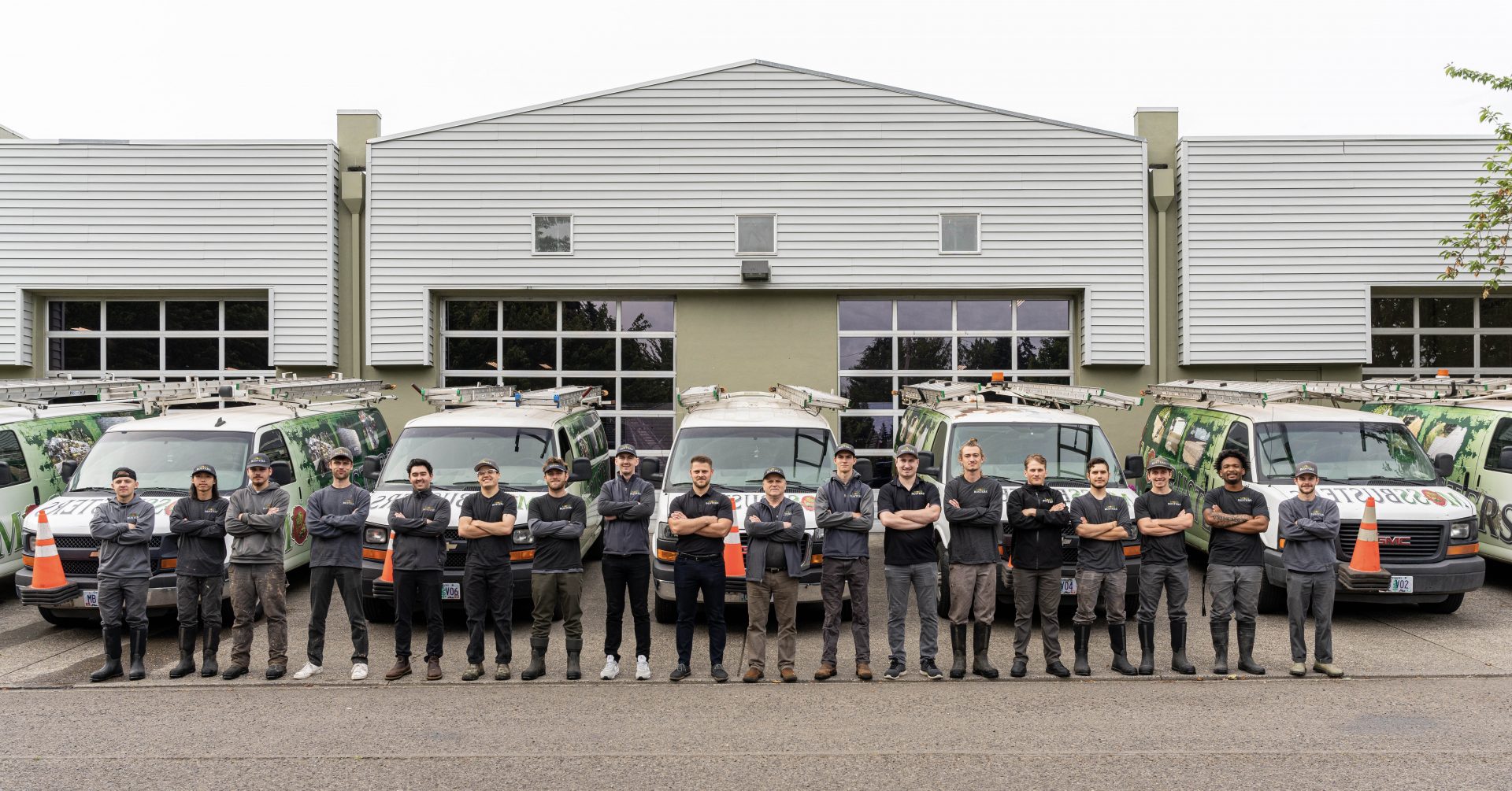 We are a local family owned business servicing the greater Portland area since 2011